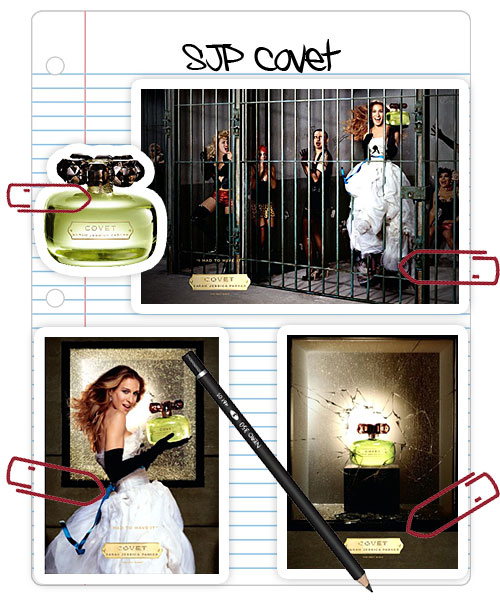 Sarah Jessica Parkers nya parfym är lanserad och reklamen är i full gång. I Amerikanska tidningar ser man en galen SJP och på tv i samma land så rullar denna reklam förfullt. Kombon SJP + en slogan som säger: It must be mine. I have to have it det kan bara bli en hit!
Introducing Covet the new fragrance from Sarah Jessica Parker. Impulsive, indulgent, and irresistible. Covet is an ultra feminine fragrance created with a seductive blend of chocolate, magnolia, and amber musks.
Vill man köpa den åtrovärda flaskan som inte säljs i Sverige än så finns den på Amazon.com.
Bild: Eget collage med bilder från Google, Macy´s och Amazon.