Jag minns inte när jag åt en semla sist, men jag förstår att jag slutade av samma anledning som jag slutade med rostat bröd och pizza. Jag mådde bara illa. Jag har funderat på att prova en glutenfri variant ett tag, men de blir lätt så kompakta och trista. Därför blev jag så glad när de hade med flera fina recept på glutenfritt på nyhetsmorgon igår (om ni missade kan ni se det här).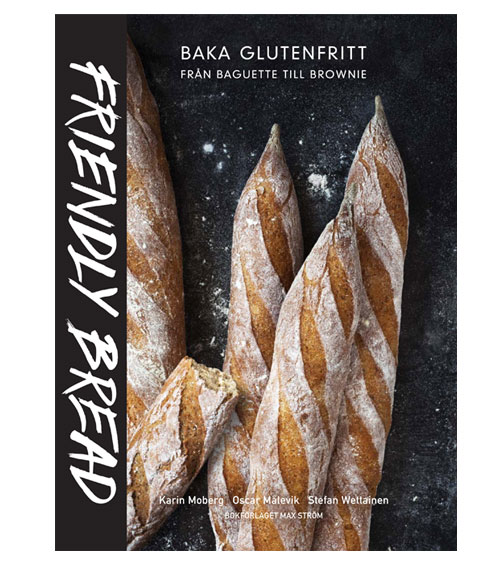 Recepten kommer från den nya bakboken Friendly bread: baka glutenfritt från baugette till brownie (bläddra i den här) som är skriven av grundarna till Friends Of Adam. Det som är nytt och kul med denna bakbok är att den är skriven av icke glutenkänsliga och provade på de samma. Mycket tuffare krav med andra ord, för jag tror precis som Oscar säger i programmet att det blir lätt så att man ursäktar en trist produkt med, att ja ja den är i alla fall glutenfri. Recepten innehåller inte heller vetestärkelse, det tokgillar jag. Utan de använder en kombo av durramjöl och rismjöl. Rismjöl har jag sett på större livsmedelsbutiker, men durramjölet har jag bara hittat hos Friends of Adam.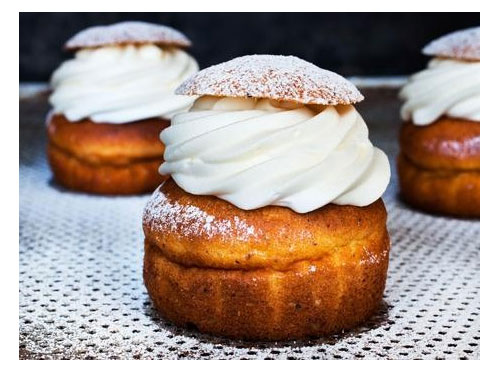 Mitt första bak blir semlorna och i detta recept finns bara ingredienser man hittar i vanliga livsmedelsbutiker turligt nog. Jag tänkte prova receptet redan imorgon, så jag återkommer med resultatet senare i veckan. Sen blir det nog Scones, Danskt rågbröd och Linfröfrallor. Om recepten fungerar, och man kan baka ett och samma bröd till hela familjen. Ett som dessutom är gott och nyttigt, då skulle det underlätta en hel del i många familjer. Nu håller vi en tumme :).
Fin start på veckan till er alla!